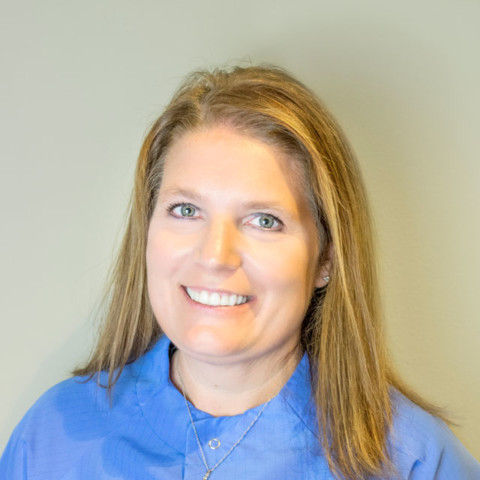 An avid sports fan, Gina loves to watch the Cardinals and Hawkeyes, living in a "house-divided" amongst Cubs and Cyclone fans as well. In her spare time she enjoys hot yoga, reading, and traveling anywhere she can be near the ocean.
Gina Wells is the youngest of seven children and attended Pekin High School. She graduated from Kirkwood Community College with an AAS in Dental Hygiene in 2001. Gina is currently furthering her education by pursuing a Master's degree in Dental Hygiene from the Massachusetts College of Pharmacy and Health Sciences. She is licensed to administer local anesthesia and is also certified to administer nitrous oxide sedation.
Gina and husband Andrew resided in Iowa City for ten years before moving back to Richland in 2003. They have three children who attend Pekin Community Schools: Drew, Carson, and Sydney. All three are heavily involved in sports and dance. Gina is a member of St. Joseph and Mother Cabrini Catholic Church in Pleasant Plain, where she served as secretary of the parish council and taught religious education for five years.